New Beginnings organizes an annual fundraiser each year in the fall, in addition to other smaller events. The events listed on this page are in chronological order. Our last two major fundraisers included a production of a play called Food and Shelter at the New Vic in 2019. In 2018, for our 50th year anniversary, we created an event with the legendary actor Harrison Ford. Please scroll down this web page to view pictures from those events.
Training with Dr. Inaba
New Beginnings offered a free, day-long clinical training with
Darryl S. Inaba, PharmD, CADC, CATC-V presenting on:
"Understanding the Evolving Science of Addiction, Recovery, and Relapse"
March 7, 2020, 8:30am-4:30pm at the Hilton Santa Barbara Beach Resort, "Reagan Room"
New Beginnings Counseling Center initiated a collaboration with the UCSB Alcohol and Drug Program, Santa Barbara Neighborhood Clinics, the Council on Alcoholism and Drug Abuse, and UCSB Counseling and Psychological Services to offer you this free, one-day training. Funding for this important event is provided by the SAMHSA – California Department of Health Care Services (DHCS) Youth Opioid Response Grant (YOR CALIFORNIA).

---
Fee: Free; 6 CEU's available
Instructional Level: Advanced
Target Audience: LCSWs, LMFTs, LPCCs, LEPs, and Psychologists
The course also meets the requirements for 6 hours of continuing education credits for psychologists. Certificates of completion will be awarded at the completion of the workshop to those who attend the workshop in its entirety, sign in and out, and complete a course evaluation form.
Overview: The training explored the evolving science of addiction and helped to explain how it is changing the way we look at and treat Substance-Related and Addictive Disorders. It will also presented the neuroplasticity of brain cells that can be observed during the recovery process and provide an update on the tools and processes that help promote sustained recovery.

Specific Learning Goals:
Increased understanding of neuro-chemical, neuro-cellular, and neuro-functional mechanisms that underlie addictions and related disorders.
Appreciation of the diathesis stress model as the root cause of addiction and related disorders.
Familiarity with the brain's memory process of dendritic spines and their role in triggering cravings that lead to vulnerability for slips and relapses in recovery.
Improved understanding of the brain's memory process and its role in craving and relapse in addiction.
Exposure to the expanding science of epigenetic gene expressions and how environmental trauma can influence the vulnerability to addiction.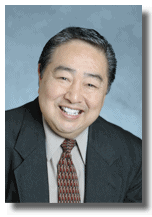 Dr. Darryl Inaba, PharmD, CADC, CATC-V
Dr. Darryl Inaba is Director of Clinical and Behavioral Health Services for the Addictions Recovery Center and Director of Research and Education of CNS Productions in Medford, Oregon. He is an associate Clinical Professor at the University of California in San Francisco, CA., and a Lifetime Fellow at Haight Ashbury Free Clinics, Inc., (Health Right 360) in San Francisco, CA. As Director of Education and Research at CNS Productions, Inc. in Medford, OR, Dr. Inaba has authored several papers and award-winning educational films and is co-author of Uppers, Downers, All Arounders, a text on addiction and related disorders that is used in more than 400 colleges and universities. He has been honored with over 90 individual awards for his work in the areas of prevention and treatment of substance abuse problems.

Annual Fundraiser (2019)
On November 1, 2019, New Beginnings hosted an intimate evening at The New Vic featuring a theatrical performance of Food and Shelter, by Jane Anderson, the fanciful but heartrending story of a homeless family splurging on a day at Disneyland, written by Emmy award-winning writer, Jane Anderson, and directed by award-winning theatre and film director, Jenny Sullivan.
This was a wonderful opportunity for our donors to support New Beginnings as we leverage the power of theatre to introduce new community members to our work, and to engage the public to confront important social issues in our community that remain unaddressed. The evening directly benefited New Beginnings' programs, services, and clients, enabling us to remain accessible to all.
Food and Shelter
by Jane Anderson
We're pleased to announce our cast, which include Joe Spano (NCIS, Apollo 13, NYPD Blue, and Fracture), Eric Lange (Victorious, Lost, Narcos, and The Bridge), Chris Butler (Designated Survivor, Rescue Dawn, The Good Wife, and King & Maxwell), and Faline England (9-1-1, The Mentalist, Station 19, and Valentines Day), Stephanie Edwards (KTLA's legendary television host, co-host of the Tournament of Roses Parade and the first female host of AM America), and Hope Dekkers (The Nightingale and The Tower at Libby Bowl).
Food and Shelter is presented by special arrangement with Samuel French, Inc., a Concord Theatricals Company. Thank you to our sponsors:
Understudy Sponsors – Anonymous, Mary Becker, Harrison Gunther Foundation, Moody Family, Honorable Susan Rose, and the Zegar Family
Dramatist Sponsor – Glenn and Amy Bacheller, Dan and Emily Engel, and Jackie and Paul Kurta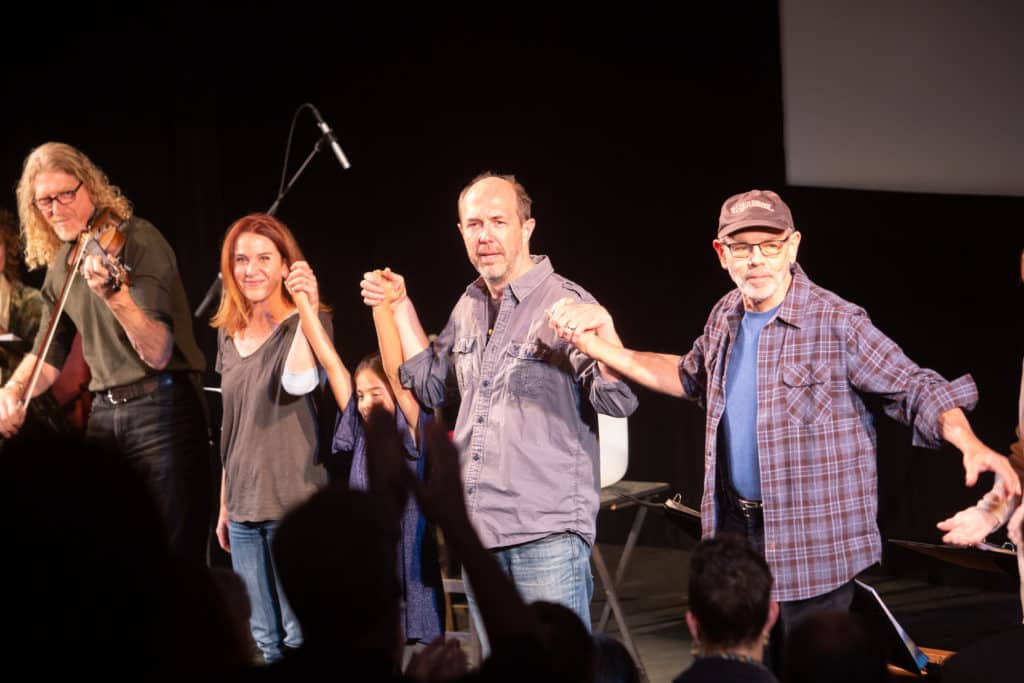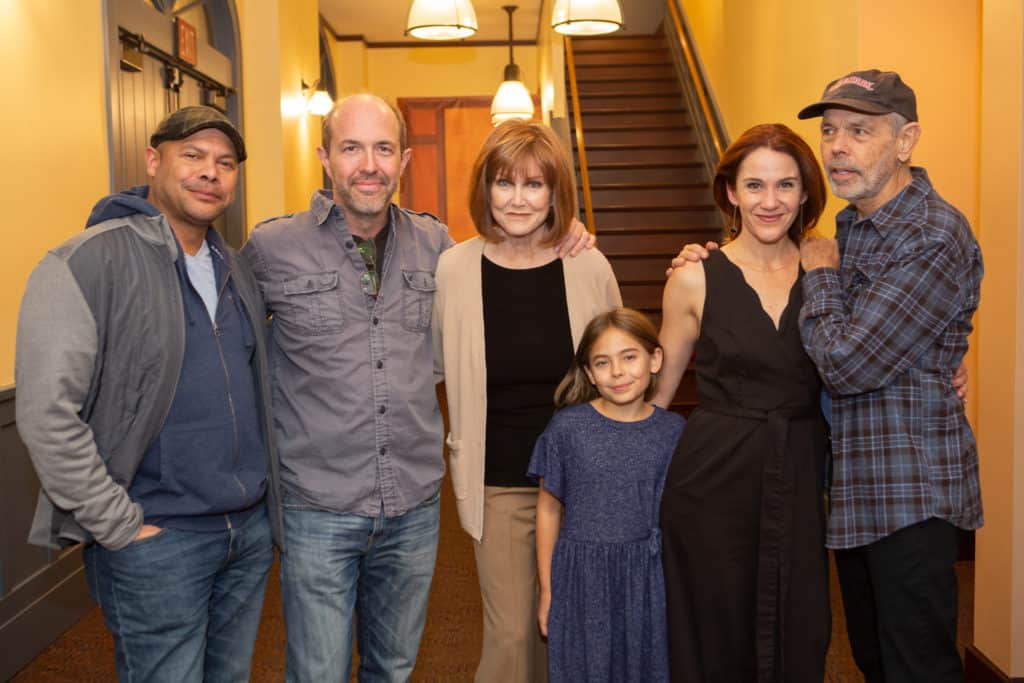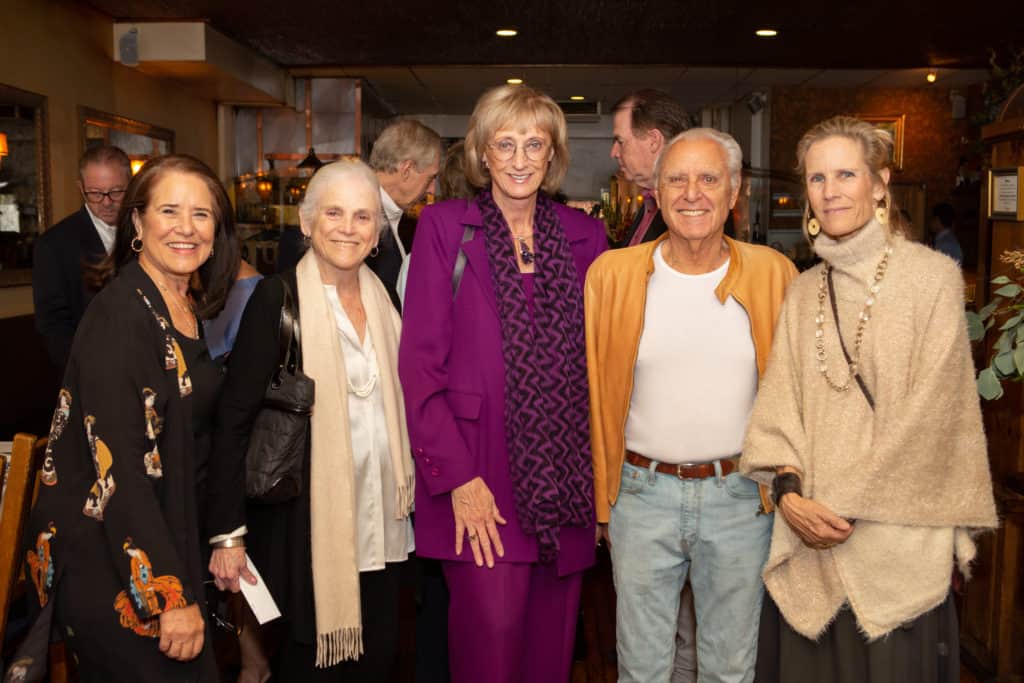 Celebrating 50 Years of Service with Harrison Ford (2018)
In 2018, the board and executive management of New Beginnings made a decision to try a new fundraising model in place of our annual gala and to launch a year-long celebration of our 50th year of service. Given the recent natural disasters, the many non-profit galas every year, and the tremendous staff effort necessary to organize a gala, we decided to hold a different kind of event that would reflect our appreciation of the support we receive and that would truly be a celebration for all who attend.
To that end, on September 23, 2018, we hosted a very intimate event (only 36 people) with Harrison Ford that included a mimosa reception where guests had the opportunity to meet Harrison and have a keepsake photo taken with him. Guests also enjoyed an aviation theme and an extraordinary interview with the iconic actor, pilot, and environmental activist Harrison Ford, led by local resident Cheri Steinkellner, a well-known TV writer/producer.
All guests received a signed, numbered poster from Harrison. To attend the event, we requested an annual $5,000 donation to the agency to advance our work in the community with veterans, the homeless, and mentally ill.
---
Harrison Ford Speaks on Behalf of New Beginnings
---
Thank you to our Sponsors!
Anonymous
Bruce Corwin
Metropolitan Theaters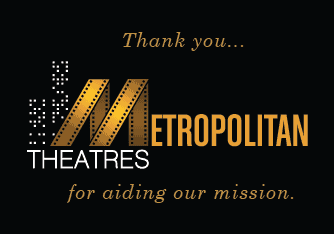 Modern Postcard
Hon. Susan Rose
The Santa Barbara Independent


---
Contributors
A Busy Woman
Artemis Studios
Bill's Copies
Boone Printing
Carpinteria Wine Company
Fritz Creative
Peju Province Winery
Rincon Catering
Ruby Road Leadership
Santa Barbara Airport
Shafer Vineyards
Signature Flight Support – SBA
Snowden Vineyards
The Montecito Journal
VOICE Magazine
Skid Row Marathon
In August of 2018, New Beginnings organized a showing of the award-winning documentary, Skid Row Marathon. Our goal was to provide community members with an educational experience to learn about homelessness and addiction. Notably, this performance helped to establish a new initiative for our organization to educate community members to our work through through entertainment. To learn more about Skid Row Marathon, please visit this website.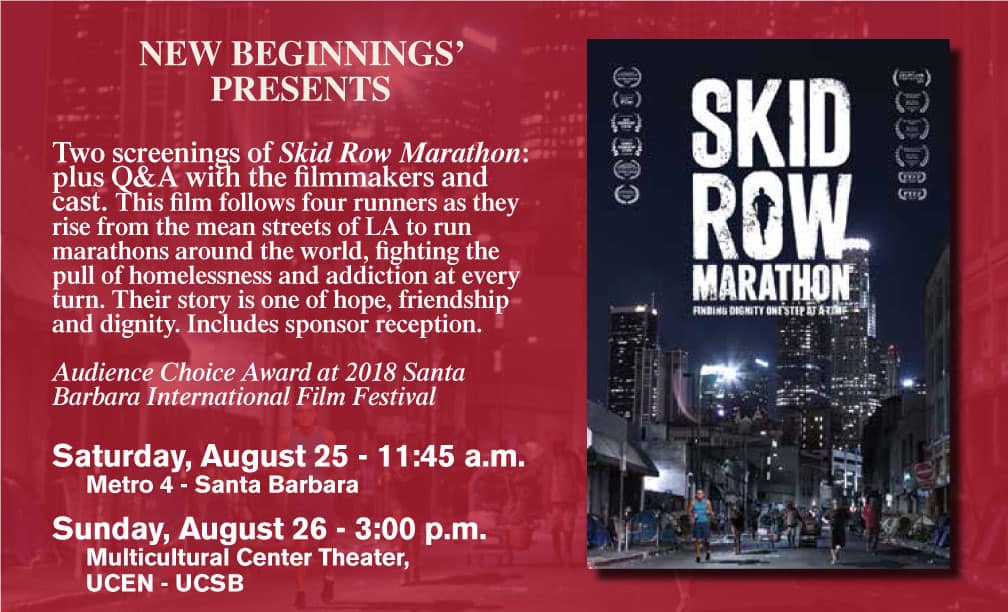 Metro 4 Theater tickets – August 25
$25 per person
Proceeds benefited New Beginnings Counseling Center
---
UCSB Multicultural Center Theater – August 26
---
Sponsor Skid Row Marathon screening
---
Thank you to our Sponsors!
Cinema Sponsor: Andrew and Liz Butcher
Matinee Sponsor: Metropolitan Theaters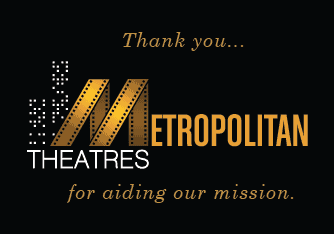 Matinee Sponsor: UCSB Multicultural Center Theater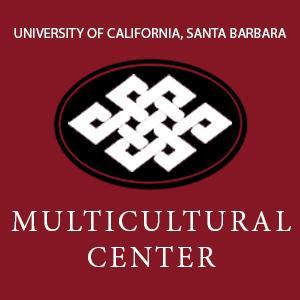 Performance Sponsor: Bryant & Sons, Ltd

UCSB Sponsors




UCSB Department of History
UCSB Department of Sociology
Sunday, April 8th, 2018: Sips and Succulents
ANNUAL CHANGING LIVES GALA


 Thank you to our Changing Lives Gala 2017 Sponsors
Building Community
■ Glenn & Amy Bacheller
■Coeta & Donald Barker Foundation
■ Mary & Gary Becker
Hope and Inspiration
■ Lalla and Rinaldo Brutoco, Omega Point Institute
■ Maryan Schall


Caring Hearts
■ Laurie Ashton & Lynn Sarko
■Hon. Susan Rose & Allan Ghitterman
■ Union Bank
Helping Hand
■ John & Marcia Cohen
■ David Jackson & Stephanie Sohn Jackson
■ Kathryn LePage
■ Mission Wealth
■ Montecito Bank & Trust
■ Psychiatry and Addiction Medicine at Cottage Health
■ John Sanger
■ SBCC Foundation
■ Frank Thompson, Housing Consultants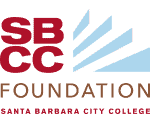 To make a donation, you may also contact our Development and Communications Manager at 805-963-7777 x112 or development@sbnbcc.org, or mail check to 324 E. Carrillo St., Suite C, Santa Barbara, CA 93101
For more information on attending these events, please contact our Development and Communications Manager at 805-963-7777 x112 or development@sbnbcc.org.
---
2017 Sponsorship Opportunities
Coral Casino Luncheon Series

 Thank you to our Coral Casino Luncheon Series 2017 Sponsors
Advocate
■ Glenn & Amy Bacheller
■ Bruce Corwin, Metropolitan Theatres
■ Maryan Schall

Activist
■ Jean Schuyler

Supporter
■ John & Hazel Blankenship, Pierre Claeyssens Veterans Foundation
■ Wally Hofmann, Hofmann Architecture
■ Psychiatry and Addiction Medicine at Cottage Health
■ Martin Rickler, LMFT
■ John Sanger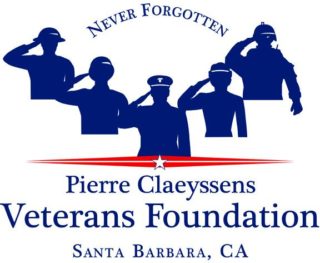 Annual Changing Lives Gala in Celebration of Mary and Gary Becker
Sponsor List
Changing Lives Presenting Sponsor:
Anonymous
Building Community Supporting Sponsors:
Glenn & Amy Bacheller
The Coeta and Donald Barker Foundation

Hope & Inspiration Sponsor: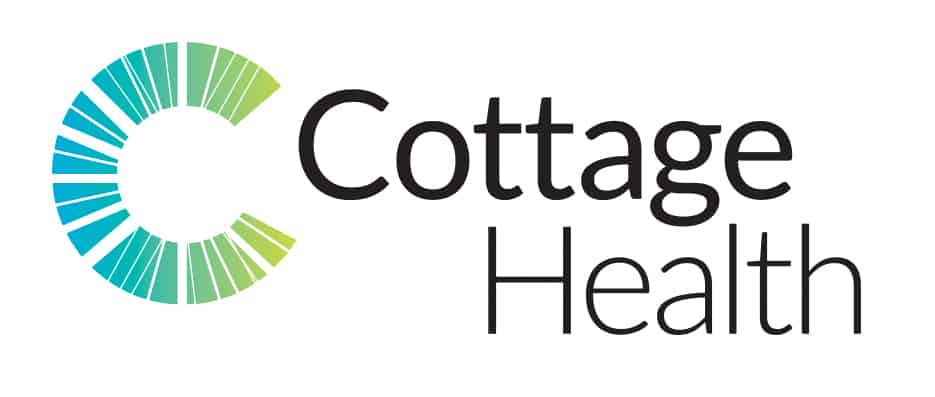 Maryan Schall
Caring Hearts Sponsors:

Lalla & Rinaldo Brutoco
Cottage Health
Elvina Geauque
Susan Rose & Allan Ghitterman

Union Bank

Helping Hand Sponsors:

Anonymous
Boone Graphics


Claude & Susan Case
Walter Hofmann, Hofmann Architecture
Peter Karoff
Montecito Bank & Trust
Ciara & Sam Murray-Young


John Sanger
SBCC Foundation

Jean Schulyer
Sue & Bill Wagner

Contributor List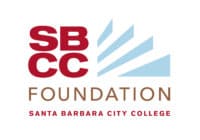 Bill's Copy Shop

Belmond El Encanto

David Grossman, pianist
Change a Life Foundation
Linda Ekstrom
Bruno Ferrarotti

Sven Holcomb, AV

Michael Holland, guitarist
Chris Levine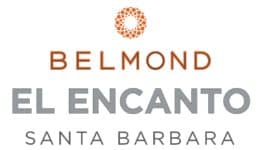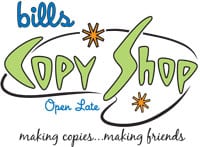 Lisa Moore, Cottage Health
Santa Barbara Auto Group
Santa Barbara Winery

Sarita Relis, photographer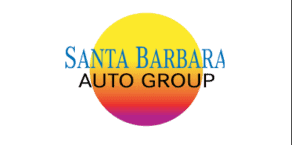 SALUTE TO LOIS CAPPS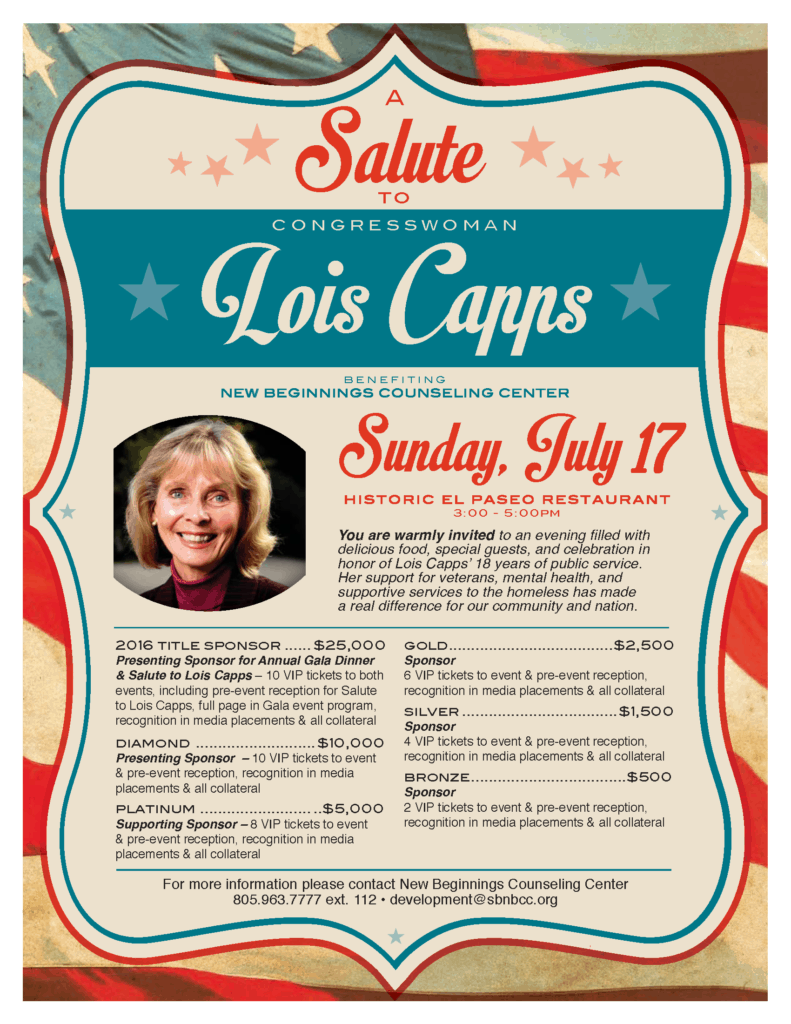 A party honoring Lois Capps' years of service to the community was held on Sunday, July 17th, 2016 at El Paseo Restaurant.
Guests enjoyed delicious Mexican food and drinks, musical entertainment, and engaging speakers.
A Salute to Congresswoman Lois Capps
Sunday, July 17  3:00 – 5:00 PM
Historic El Paseo Restaurant
813 Anacapa St, Santa Barbara, CA 93101
Sponsor List
Diamond Presenting Sponsor:
$10,000- Anonymous
Gold Level Sponsor:
$2500- El Paseo Restaurant
Silver Level Sponsor:
$1500 Judith Hopkinson
Bronze Level Sponsors:


$500- Bruce McRoy
$500- Jean Schulyer
Contributor List
Laura Capps
Todd Capps
Jerry Pike & Jazz Band
David Gonzales
Chloe Redit
Betty Stephens
Sarita Relis
Paddle Sports Center
SB Sailing
Khalili Pain Relief Cream
Sierra Bingham with Montecito Body
Trader Joes
Granada Theatre
Deep Sea Tasting Room
Michelle Freneire with Hands of Soleil
Paula Parisotto with Detta Moda
Patxi's
Fritz Creative
Happy Camper Winery at the El Capitan Canyon Resort
Santa Barbara Zoo
Lynda Millner
Gail Arnold
Rochelle Rose
Kate Carter
Oscar Gutierrez
Catherine Remak
Gary Fruin
John Harmon with Oil Slick
Rodolfo Herrera Ortiz
space.NK.apothecary
Drishti
2015 Gala
Click to download the Gala Program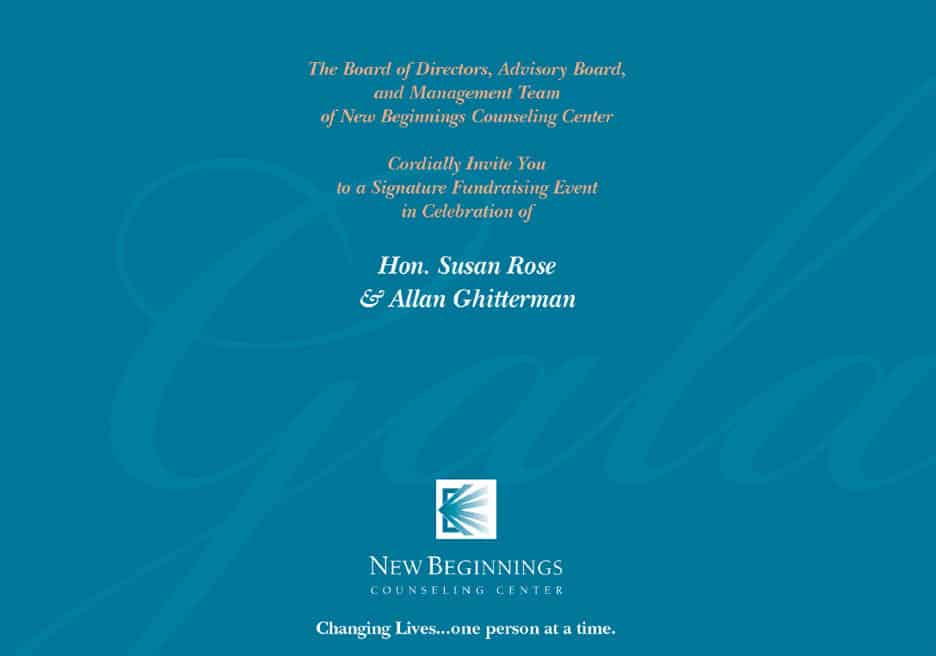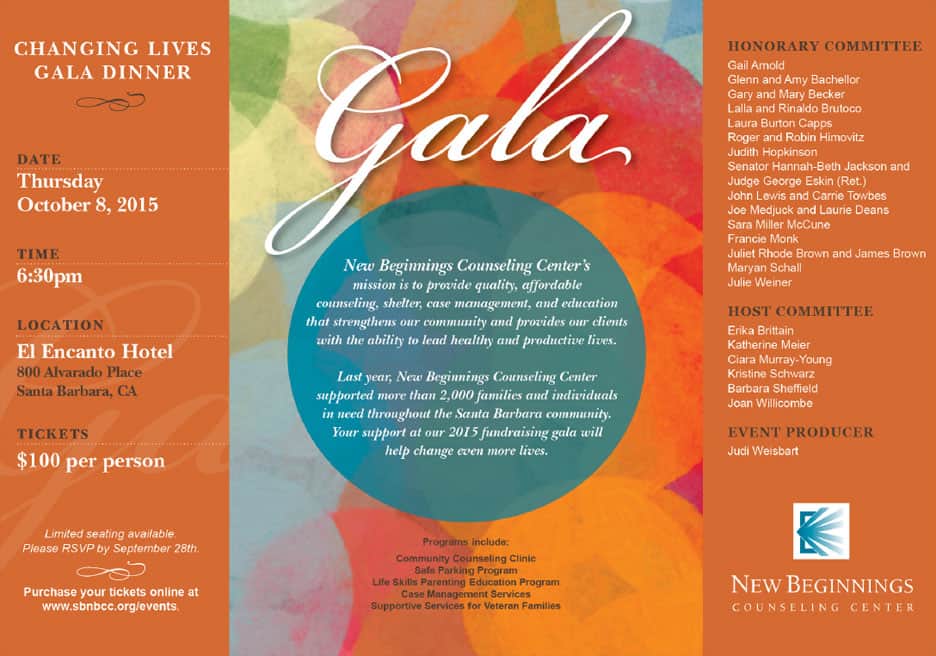 2015 Accessory Pop-Up Boutique
 
A Sincere Thanks to our Many Sponsors and Contributors:
Gucci Sponsor:
INVESTEC
Stella McCartney Sponsor:
Richard and Maryan Schall
Yves Saint Laurent Sponsor:
Glenn and Amy Bacheller
Diane Von Furstenberg Sponsors:
Carrie Towbes and John Lewis
Khalili Natural Pain Relief Cream
Contributors:
Bon Fortune • Sun Barbara Sunglasses & More • Clothesline Boutique & Gallery • Your Cake Baker • Jessica • Seven Hill Souvenir • Rincon Catering
Bill's Copy Shop • Fresco Cafe • Boone Graphics • Magpie •Trader Joe's • Dal Pozzo Tire Corporation • GraphicInk • Lily of Montecito • Wendy Foster
Tent Merchant • Crossroads Trading Co. • Allora by Laura
Interested in donating to our next Accessory Pop-Up Boutique? Contact Camille Jarmie (805) 963-7777 x112
---
2014 GALA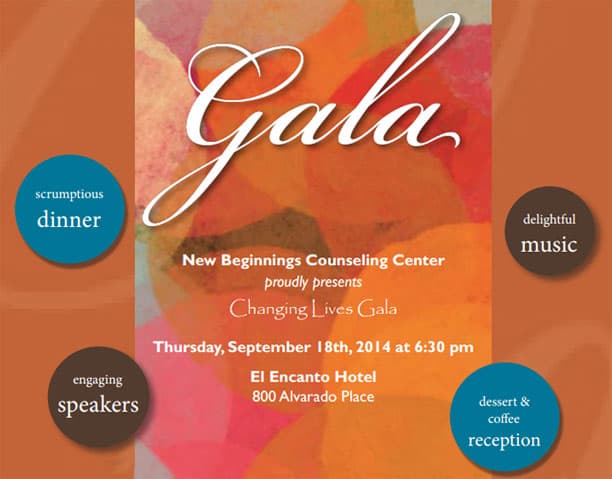 ---
BUILDING COMMUNITY SPONSOR
Glenn & Amy Bacheller
---
 HOPE AND INSPIRATION SPONSOR
---
CARING HEARTS SPONSOR
Susan E. Bower
Richard and Maryan Schall
---
HELPING HANDS SPONSOR
Marcia and John Cohen
John and Cynthia Sanger
Carrie Towbes and John Lewis
Sara Miller McCune

---
Workshop: Psychological Resiliency: The Bulletproof Mind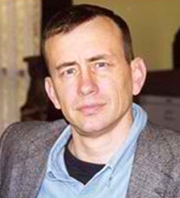 Thursday, August 21, 2014 Presenter: Dave Grossman, M.Ed. Lt. Colonel, U.S. Army (ret.)
Lt. Col. Dave Grossman is an internationally recognized scholar, author, soldier, and speaker who is one of the world's foremost experts in the field of human aggression and the roots of violence and violent crime. A former Army Ranger and paratrooper with a total of over 23 years of experience in leading U.S. soldiers worldwide, Col. Grossman taught psychology at West Point and is the author of On Killing: The Psychological Cost of Learning to Kill in War and Society, which was nominated for the Pulitzer Prize. Col. Grossman has presented before the national conventions of the American Medical Association, the American Psychiatric Association, the American Psychological Association, and the American Academy of Pediatrics and helped train mental health professionals after the Jonesboro school shootings. Col. Grossman was also involved in counseling, training, or court cases in the aftermath of the school shootings at Paducah, Springfield, Littleton, Nickel Mines Amish School, and Virginia Tech.
---
SUPPORTIVE SERVICES FOR VETERAN FAMILIES PROGRAM:
A SEMINAR WITH FLOYD G. "SHAD" MESHAD, LCSW "TREATING THE INVISIBLE WOUNDS OF WAR"
Shad is a Vietnam Veteran that has been working with Veterans for over 30 years. He founded the National Veterans Foundation and co-founded the VA's "Vet Center" outreach program. He is one of America's most sought after consultants on Combat Stress, Trauma Therapy, & readjustment issues confronting returning soldiers and their families. Shad has appeared on major television networks and cable news talk shows, including 60 Minutes, 20/20, Dateline, Niteline, and CNN News.
June 17, 2014
For more information click here or contact Tracie Gunderson at (805) 450-9168
---
 COMIC RELIEF SANTA BARBARA
THE INAUGURAL EVENT IN SANTA BARBARA FEATURED THREE HEADLINERS: GREG OTTO, KAREN RONTOWSKI AND CARY ODES.
| | |
| --- | --- |
| | For more than 30 years, Greg Otto has appeared all over the world in 60 countries on five continents entertaining at venues such as the Mirage, MGM Grand, and the Comedy Store. Otto has appeared on many television shows including Evening at the Improv, Comedy Central, A&E, Showtime, and Newhart and has shared the stage with Chris Rock, Adam Sandler, Dennis Miller, Jerry Seinfeld, and many others. |
| | From the Late Show with David Letterman to Sirius Satellite Radio, Karen Rontowski has a stand-up career that spans over 20 years and includes performances on Comedy Central, Live at Gotham, and Comics Unleashed. Rontowski has opened for such show biz legends as Bob Hope, Ray Charles and David Brenner and she is a regular on the Bob and Tom Radio Show. |
| | Cary Odes' television credits include Melrose Place and Touched By An Angel. Odes studied at Second City with improv legend Del Close and then toured the country doing stand-up for more than ten years. Odes now runs The Standup Workshop in LA. |
SPONSORS:
Interested in sponsorship? Please click here to learn about our opportunities.
GEORGE CARLIN SPONSORSHIP LEVEL
Amy & Glenn Bacheller
RICHARD PRYOR SPONSORSHIP LEVEL

Hon. Susan Rose & Allan Ghitterman
JONATHAN WINTERS SPONSORSHIP LEVEL

Jean B. Kaplan

Jackie and Bob Henretig
EVENT DONORS
Whole Foods Market
San Ysidro Ranch
Lynda.com
Ziad Elkurjie
Old Yacht Club Inn
---
CHANGING LIVES GALA SUCCESSFUL FUNDRAISER FOR LOCAL NON-PROFIT SANTA BARBARA, CA.
On Thursday, September 26th, New Beginnings Counseling Center hosted its annual Changing Lives Gala at the newly renovated El Encanto. Over 160 community and business leaders joined together with New Beginnings' staff, table hosts, sponsors, and Board of Directors to celebrate and honor the successes of the programs and services offered by New Beginnings Counseling Center.
Event speakers included Hon. Susan Rose, former Santa Barbara County Board of Supervisors; Ian Silverberg, Social Venture Partners of Santa Barbara; Dianne Pannkuk , New Beginnings' Board of Directors President; Jon Parra, Coordinator of Veteran and Military Services at the University of California, Santa Barbara; Judi Weisbart, A Busy Woman Consulting, and Kristine Schwarz , New Beginnings' Executive Director. The Gala met its fundraising goal to help sustain and grow its nationally recognized programs for at-risk families and individuals.
"Sometimes the solution to a problem is right in front of you." said Hon. Susan Rose about the beginnings of the RV Safe Parking program. "One night I was coming from my office at the Board of Supervisors when I realized that the employee parking lot was almost entirely empty. It was exactly the kind of site we had been looking for all over town. Within a few months the County initiated the safe parking program using its own property. After that, others followed."
Ian Silverberg related that "One of the guests at the gala told me that they were so inspired by the work that New Beginnings does that while I was speaking they ended up voiding the first check and writing a second check for a larger amount."
Special thank you to New Beginnings Counseling Center's 'Changing Lives' Gala 2013 event sponsors and donors including: Bimmerfest 2013; Venoco, Inc.; Montecito Bank & Trust; Hon. Susan Rose & Allan Ghitterman; Cheryl & Gary Justice; Sarah Miller McCune; The Fund for Santa Barbara; Carrie Towbes and John Lewis; Bryant and Sons, Ltd.; Cottage Health Systems, El Encanto; Marcia & John Cohen; Robert & Jackie Henretig; Nancy Brown; Joe Medjuck & Laurie Deans; Santa Barbara Winery; Glenn & Amy Bacheller; Barb & Sam Toumayan; IM=X Pilates; San Ysidro Ranch and others.
"The Santa Barbara business and philanthropic communities have rallied for New Beginnings" said Kristine Schwarz, Executive Director. "Last year, New Beginnings Counseling Center supported more than 1,700 families and individuals in need throughout the Santa Barbara community. The success of the fundraising Gala will help us continue to change even more lives, one person at a time."
The evening featured inspiring performances by David Grossman, Executive Director of The Music Academy of the West on piano and Michael Holland of Holland Electronics on guitar. The evening featured a short film about New Beginnings' produced by filmmaker Wasabi Fan. After the dinner and program, Diane Pannkuk, Board President, invited guests to the dessert reception on the patio outside the ballroom at El Encanto.
---
DSM-5 WORKSHOP – A SOLD OUT EVENT
New Beginnings Counseling Center offered a six-hour workshop overview of the new DSM-5. The workshop was held on Friday, July 26th at the Faulkner Gallery at the Santa Barbara Public Library.
The six-hour workshop was facilitated by Patricia Lenahan, LCSW, and discussed the breakdown of the diagnostic categories, the changes that have occurred, theoretical explanations of each update, the goals of the DSM and the diagnostic process, and a brief history and development of the DSM and its changes over time. As well, Ms. Lenahan discussed the degree of controversy that accompanies this revision.
Ms. Lenahan is currently an Adjunct Lecturer at the USC School of Social Work and a Faculty Advisor for the Latino Student Social Work Caucus. Previous posts include positions as the Director of the Comprehensive Care Center, Share Our Selves in Costa Mesa, Health Sciences Associate Clinical Professor and Health Sciences Associate Professor for the Department of Family Medicine at the UCI Department of Medicine, Assistant Clinical Professor in the Department of Family Medicine at the College of Medicine at the University of California, Irvine, a Lecturer in the Certificate Program in Gerontology at California State University, Fullerton, a Clinical Social Worker with the Department of Family Medicine at the University of California, Irvine, a Lecturer for the Department of Social Work at California State University, Long Beach, a Perinatal Social Worker at Prentice Women's Hospital & Maternity Center at Northwestern Memorial Hospital in Chicago, and a Pediatric Social Worker at Children's Memorial Hospital in Chicago. Ms. Lenahan is a Diplomate of the American Board of Behavioral Science Examiners, the National Association of Social Workers and The American Academy of Experts in Traumatic Stress; and a Licensed Clinical Social Worker and a Licensed Marriage, Family and Child Therapist in the State of California. She maintains membership in numerous professional organizations including the Association of Behavioral Science and Medical Education, the American Society on Aging, and the Society of Teachers of Family Medicine. Ms. Lenahan engages in many professional and civic activities, has received numerous awards, including most recently NASW Social Worker of the Year, Orange County Chapter, 2011. She is also the author of many publications, books, and book reviews, provides online continuing education courses, and has been lecturing on the subject of mental health since 1979, including recent presentations on the changes to the DSM.
---
| | |
| --- | --- |
| | Music at the June 7th event was provided by "Shades of Jazz" Players: Joe Gram, Joe Kurpell, Michael Petracca, + Dean Janoff |
BIMMERFEST 2013 GIVES BACK TO THE COMMUNITY
New Beginnings was chosen as the Non-Profit recipient for the Opportunity Drawing at Bimmerfest 2013 
Bimmerfest is a festival and gathering of BMW enthusiasts. The most recent Bimmerfest was held on May 18th at the Rose Bowl Lawn in Pasadena. New Beginnings Counseling Center was chosen to be the non-profit to run the Opportunity Drawing at Bimmerfest 2013. The BMW community was very generous with New Beginnings and through the Opportunity Drawing; we raised $5,240 toward our programs and services. There were over 100 items donated to the 'Opportunity Drawing' from 23 sponsors and plenty of BMW owners willing to support us for a chance to win. There was an especially sweet moment during the raffle when the BMW training bicycle, donated by Sterling BMW, was won by a little boy's family who wished that he could win the bicycle for his little sister.
For more information, visit bimmerfest.com.
Special thanks to Jon Shafer of Bimmerfest for choosing us for this year's event; to Alexander BMW for their generous $2,000 donation to New Beginnings Counseling Center; and all the Bimmerfest Opportunity Drawing sponsors and participants. You are making a difference in the lives of others.
| | |
| --- | --- |
| Bimmerfest 2013 Opportunity Drawing sponsors: BMW of Santa Barbara Nick Alexander Imports Morr Wheels The Suspension Source Mackin Industries KW Automotive Race Technologies Apollo Vredestein Tires, Inc. Eibach Springs Inc. Borla Performance Industries | Eurotuner ESS Performance Products, USA Inc. Custom European Plates Sterling BMW GROM Audio Canyon Mile Change A Life Foundation HR Special Springs, LP Bimmian Automotive USA Sight Waves aFe Power |
---
Dr. Tina Payne Bryson inspired over 100 attendees with her presentation on her book, 'The Whole-Brain Child: 12 Revolutionary Strategies to Nurture Your Child's Developing Mind' on January 15 at Unity Church. Dr. Bryson illustrated the need to integrate our right and left brain hemispheres with humorous stories that opened up the audience's ability to learn and apply her Brain Science research. Her presentation was easy to follow and insightful. The local Santa Barbara audience loved that she also answered questions after the presentation and was available to sign her book following her presentation.
New Beginnings' Staff, Board and Supporters gathered at Santa Barbara Central Library's Faulkner Gallery on November 29th for light refreshments and to learn firsthand how NBCC's programs help people in our community have new beginnings.
NBCC also debuted a short film about the Center directed by local Santa Barbara City College student, Wasabi Fan.
More than 50 supporters attended the intimate event sponsored by Montecito Bank & Trust. Other contributors to the event include: Rincon Catering, Whole Foods, the Fund for Santa Barbara, Santa Barbara Winery and Lynda.com.
Thank you to Judi Weisbart for taking photos at the event.
---
SPRING WINE TASTING CARR WINERY AND VINEYARDS TASTING ROOM
Our Spring Wine Tasting, held on May 18, 2012 at Carr Winery and Vineyards Tasting Room, was very successful thanks to the support of our local community. Over 120 people came out to the event to celebrate the work of New Beginnings Counseling Center, sample great wines, eat gourmet food and enjoy live jazz music from Bossa Blue.
A big thank you goes to Montecito Bank and Trust and all of our sponsors, volunteers, board members and staff for a fun filled and lively event. Our wonderful food sponsors provided an abundance of gourmet food.
Every guest qualified to win their choice of a raffle prize and supported our work by bidding on auction items. The winery was packed with happy people enjoying the spring wine tasting in support of New Beginnings Counseling Center!
Thank you Alison Photography for the great photos of the Spring Wine Tasting Event
New Beginnings Counseling Center Spring Wine Tasting, May 18th, 2012

Lead Sponsor: Montecito Bank and Trust

Food Sponsors: California Wood Fired Catering Catering Connection Fresco Café' Rincon Beach Catering The Berry Man Via Maestra 42 Whole Foods Market

In-Kind Donations from: Boone Graphics Fritz Creative Marketing Carr Winery and Vineyards Photography by -Alison Photography Music by -Bossa Blue Auction support by -Santa Barbara Bank and Trust

Auction and Raffle Sponsors: Arch Rock Fish Corum Luxury Timepieces Dr. Kevin Khalili- Laser Rehab Institute Halper Fine Arts Healing Grounds Nursery IM=X Pilates Studio J. Le May Studios James Paul Brown Kathy Wright- Crestview Condos Lissa Liggett Perfumes Louie's Restaurant Metropolitan Theaters Myriad Flowers Nimita's Cuisine Paul Mitchell the School- Santa Barbara Rosio Aparicio Hernandez Santa Barbara Chumash Tours Santa Barbara Museum of Art Santa Barbara Museum of Art Store Santa Barbara Tennis Club Santa Barbara Winery Yankee Candle