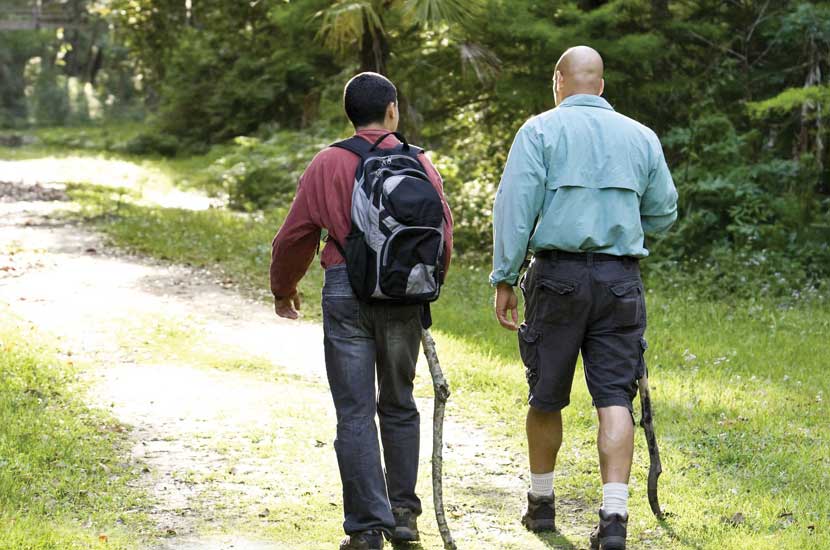 Life Skills Parenting & Education Program
Hands-on Parenting and Overall Life Skills
New Beginnings' Life Skills Parenting & Education Program teaches critical hands-on parenting skills, mindfulness strategies, and overall life skills to more than 100 low-income families each year who need practical tools to establish and maintain stability in their home environments. In existence for nearly 20 years, this program has been offered at no cost through community centers and non-profit organizations that serve young parents, at-risk youth, and low-income families. New Beginnings also support program participants with wraparound services ranging from individual counseling, housing and financial assistance, and guided access to community resources.
Program Format
The program consists of a series of culturally-based, therapeutic and psychoeducational groups, offered in six, eight, or twelve-week formats in both English and Spanish. The program offers classes designed specifically for a diverse range of groups, such as single expectant mothers, veterans coping with post-traumatic stress disorder, and sex trafficking survivors.
Current Groups
All of groups are held online through Zoom at the moment. Currently, we are offering a parenting group at Villa Majella, as well as an isolation support group and mindfulness group to community members. We will soon begin offering a women's empowerment group. In addition, we are in the process of identifying participants for an anxiety relief group for teens, an anxiety and depression relief group for young adults, and a DBT Skills Group for veterans. We are also hoping to provide a mindful parenting series in Spanish in the future.
Parenting Classes
Our groups for parents teach hands-on skills that help them define effective parental roles, end destructive behaviors, shift their thinking, and develop new perspectives to improve their lives. Parents learn skills to create effective discipline strategies and increase health communication patterns, based on The Whole Brain Child by Dan Siegel, MD, a neuroscientist and child development specialist. We are currently offering a parenting group through Zoom on Mondays from 3 to 4 PM.  Click here to access the flyer.
Community Partners
Clients are served at both our own agency and at our partner agencies, such as Villa Majella of Santa Barbara, Transition House, St. Vincent's, the Housing Authority of the City of Santa Barbara, and the Lou Grant Parent Child Workshop in Carpinteria. Our Life Skills Parenting & Education Program has worked with dozens of agencies throughout our community over the past 20 years.
Impact
Our Life Skills Parenting & Education Program has provided hundreds of parents with the tools and knowledge needed to become more effective parents. The program has also allowed our agency to provide mental health counseling and supportive services to program participants, who otherwise may have not have been connected to our services. Over the last several years, we have delivered tailored curriculum to a growing number of populations, including veterans, at-risk youth, and sex trafficking survivors.
Contact
To request a group for your community organization, or for more information about this program, please contact:
Kennan Court
Program Coordinator
Tel. 805.963.7777 ext. 135
kcourt@sbnbcc.org