Person-Centered Philosophy
New Beginnings' staff and Board of Directors are dedicated to providing client-centered services. To this end, services provided are maximally responsive to each individual's needs, preferences, and values.
The plan of service or support for persons receiving services shall be developed through a person-centered planning process.
The plan's person-centered, strength-based approach is about treating people with respect and dignity and working together to improve the person's quality of life.
Services are to be based on the client's expressed needs where we facilitate the client in managing their own care.
Services and supports are to be provided in environments that promote safety, independence, community, and quality of life.
The process will fully utilize the coordination and integration of care and resources.
The process will provide emotional support and alleviation of fear and anxiety.
The process will meet client's needs for continuity and transition.
New Beginnings Administration Team
---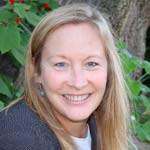 Kristine J. Schwarz, MA, MFT, LPCC
Executive Director
kschwarz@sbnbcc.org
Kristine Schwarz is a seasoned executive and psychotherapist who brings extensive experience building organizations and managing multi-faceted projects in both the non-profit and for-profit sectors, and considerable experience as an educator and clinician. Kristine is also a former entertainment industry executive with 13 years of experience developing film and television projects internationally. She received her MA from Antioch University Santa Barbara and has worked locally as a therapist at Domestic Violence Solutions, the COPE program at Cottage Hospital, Full Spectrum Recovery, Goleta Valley Union School District, and Working Alternatives. She maintains her psychotherapy private practice, Santa Barbara Psychotherapy.
Prior to joining New Beginnings, Kristine was Associate Director of Institutional Advancement at Antioch University Santa Barbara.  She also served as Core Faculty and Clinical Director of Antioch's Master of Arts in Clinical Psychology Program where she founded the MFT Consortium of the Central Coast Region, and served as the Central Coast Chair of the MFT Leadership Collaborative and Chair of Antioch's Alumni Association Steering Committee.
Kristine began her career as a media buyer in Washington, D.C., working with clients such as the Wolf Trap Center for the Performing Arts, before moving to Los Angeles in 1987, when she joined the Walt Disney Studios. She received her undergraduate degree in Marketing and Advertising from the S.I. Newhouse School of Public Communications at Syracuse University.
---
Crystal Ramirez, PhD, MFT
Clinical Director
cramirez@sbnbcc.org (805) 963-7777 ext 125

Crystal Ramirez has a wide variety of clinical, supervisory, and management experience in the community, most recently from the Santa Barbara County Department of Behavioral Wellness, where she worked as Regional Manager, Team Supervisor of CARES South, and Practitioner on the Homeless Outreach and Justice Alliance teams.
Dr. Ramirez has also served as a Clinical Supervisor at the Salvation Army, worked as the Assistant Manager of Mountain House at Crescend (formerly Phoenix), and been a lead counselor and Children's Program Clinical Coordinator at Domestic Violence Solutions.
Dr. Ramirez holds a Marriage and Family Therapy license and has a B.A. in Sociology and Psychology from UCSB; a Masters in Counseling Psychology from Pacifica; and a Doctorate in Depth Psychology with Emphasis in Psychotherapy from Pacifica. Her dissertation research focused on the subjective experiences of people with psychotic disorders and has been presented at professional conferences internationally and domestically.
---
Michael Berton
Development Manager
mberton@sbnbcc.org
(805) 963-7777 ext 112
Michael manages development, communications, and donor relationships in close collaboration with the Executive Director. Most recently, Michael served as a Proposal Writer at Yardi Systems and as a part-time Grant Writer for the Lompoc Family YMCA. Before this, he graduated UCSB with degrees in Economics and History. He is very passionate about our mission and looks forward to strengthening our relationships with donors and conveying the impact of our work to community members.
---