Join Us this September for an Evening of Fun and Laughter!
We are happy to announce that we will be holding our Annual Benefit this year at Center Stage Theater on Saturday, September 24, 2022. We will be hosting the British-comedian Jonny Donahoe, who will perform his critically-acclaimed, one-man show, Every Brilliant Thing. We will also be holding a preview performance on September 23 and a matinee performance for the community on September 25.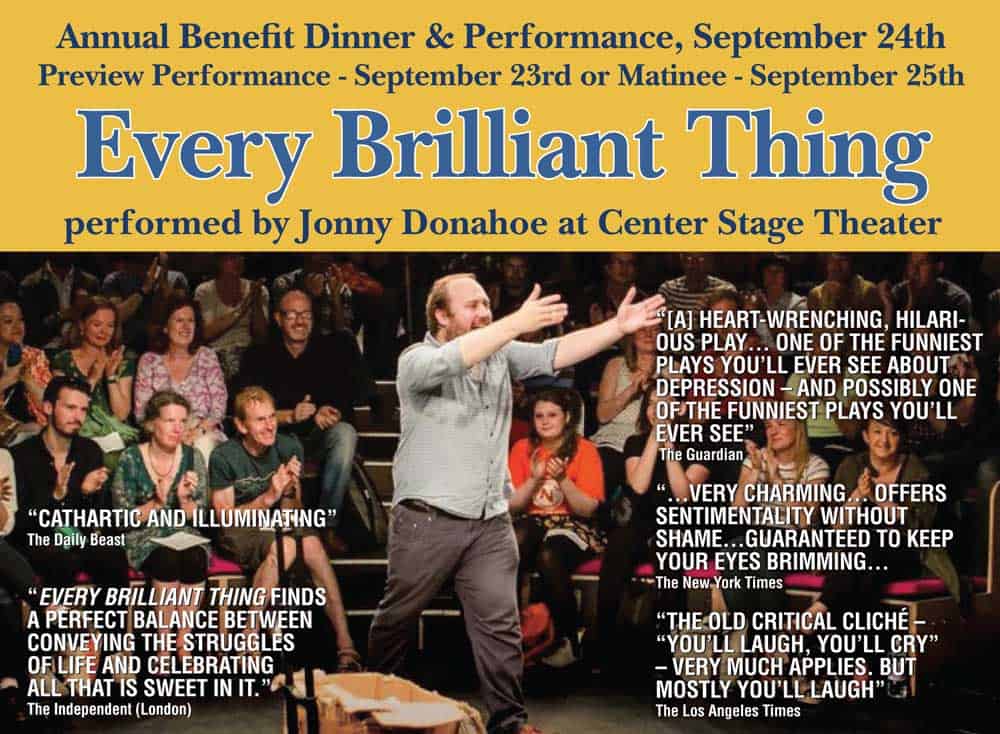 What is Every Brilliant Thing?
Jonny Donahoe's one-man show, Every Brilliant Thing, (which he co-wrote and originally performed) is one of the funniest and most heart-warming performances you will ever see about a boy growing up in the wake of his mother's mental illness. The show has been performed more than six hundred times on four continents, including five months off-Broadway at the Barrow Street Theater.
Every Brilliant Thing has been replicated by dozens of comedians throughout the world, and HBO has even produced a documentary special about the performance. We are very fortunate to bring the co-creator and original performer of Every Brilliant Thing to Santa Barbara and are excited to share this once-in-a-lifetime opportunity with our donors and community members for our next annual fundraiser.
New Beginnings uses storytelling to engage our community on such complex social issues as mental illness and homelessness. We have learned that stories are a powerful way to help people overcome the psychological barriers that can inhibit belief and behavior change, and that stories that anchor complex issues in the lives of individuals are not only more engaging, but also more likely to change people's perceptions of an issue.
Art, Activism, and Every Brilliant Thing: Groundbreaking One-Man Show Brings Entertaining, Compassionate Focus to Mental Health Issues
Technically, the British play Every Brilliant Thing is a one-man show, an acclaimed tour de force achievement by British comedian Jonny Donahoe, who inspires tears and laughter over the course of 75 minutes of inventive theater.
Read more at independent.com.
British comedian Jonny Donahoe to perform the one-man show 'Every Brilliant Thing': A list of what makes life worthwhile
Concerned about his suicidal mother, a British boy creates a list for her of things that make life worthwhile. That's the premise behind "Every Brilliant Thing," a drama/comedy performed by British comedian and actor Jonny Donahoe.
Read more at newspress.com.
Our event sponsors make our event possible! We offer a range of benefits, including complimentary tickets, access to our VIP dinner, and recognition through our marketing channels. Our event sponsors enable us to not only raise funds for our programs but also allowing us to educate the community at large about the mental health crisis.
So join us for a night and laugh harder than you ever will!
You can either reserve your sponsorship online or you can contact our Development Department at development@nullsbnbcc.org or at (805) 963-7777×122 to learn how to pay by check, your donor-advised fund, or via credit card.
Thank You to Our Current Event Sponsors!
Ingenue Sponsor:
The Coeta and Donald Barker Foundation
Zegar Family Fund
Understudy Sponsor:
Mary Becker
Honorable Susan Rose
Dramatist Sponsor:
Anonymous
Amy & Glenn Bacheller
Emily & Dan Engel
Stasia and Charles Huiner
Jackie & Paul Kurta
Katherine Meier
Mission Harbor Behavioral Health
Sybil Rosen
Linda & Steven Rosso
Maryan Shall
Carrie Towbes & John Lewis
Eileen & Charles White Read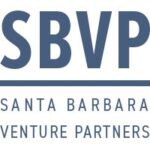 Reception Sponsor:
Nancy Newquist Nolan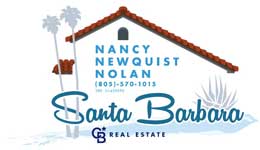 Prompter Contributor:
Anonymous
Susan & Claude Case
Diane & Terrell Pannkuk
Santa Barbara City College Foundation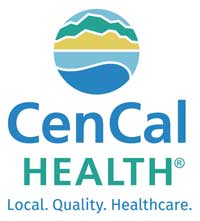 In-Kind Contributors:
Cheshire Cat Inn & Cottages
Easy Lift Transportation
Sarita Relis Photography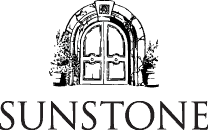 Your safety is important to us! The HVAC system for the performances of Every Brilliant Thing at the Center Stage Theater is set to bring in 100% fresh air. The theatre uses CDC recommended MERV-13 filters, the air is turned over 7.35 times an hour and they also have portable HEPA air purifiers.