Introducing Hundreds of New People to Our Work
For the past four years, New Beginnings has held quarterly education luncheons at the Coral Casino Beach & Cabana Club in Montecito. The purpose of the luncheon series is to focus on a particular issue and educate existing and potential supporters about our work. The luncheon series has been wildly successful, allowing us to recruit many new donors and board members and strengthen our relationships with community partners. Our luncheons typically focus on homelessness in March, mental health in May, life skills and parenting in August, and veterans in December. During 2020, we had to move all of our luncheons online unfortunately. We are hopeful that in the future we can offer our luncheons at the Coral Casino.
Special Announcement
Our last luncheon of the year will focus on our veterans program and will be held on December 2.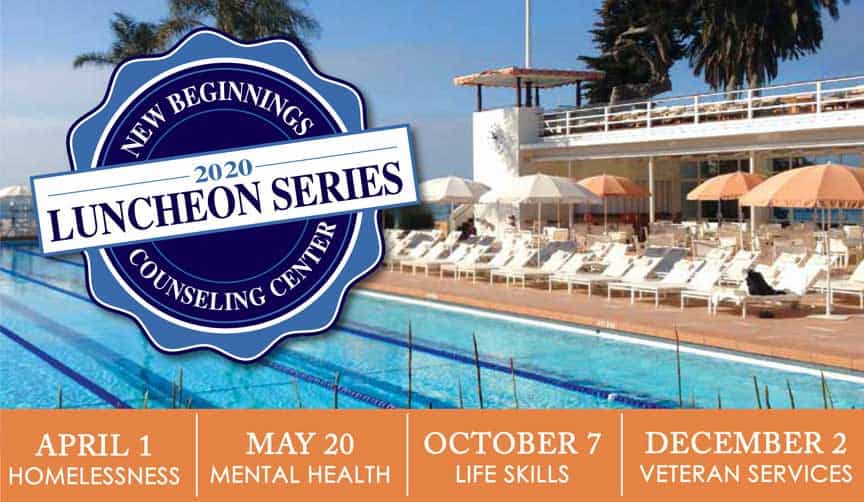 Event Sponsors (2020)
Glenn and Amy Bacheller
Maryan Schall
John and Cynthia Sanger