Congratulations to Investment 77!
Each year, we provide an exceptional landlord the Landlord of the Year Award. In 2023, we recognized Investment 77 as our Landlord of the Year. John and Jack of Investment 77 leased New Beginnings their Carrillo Street location for more than two decades. The father and son landlord duo have dedicated themselves to giving back to their community and striving to be reasonable in the current housing market. Congratulations John and Jack on receiving this award. New Beginnings would not be where they are today without you and those pivotal years at Investment 77.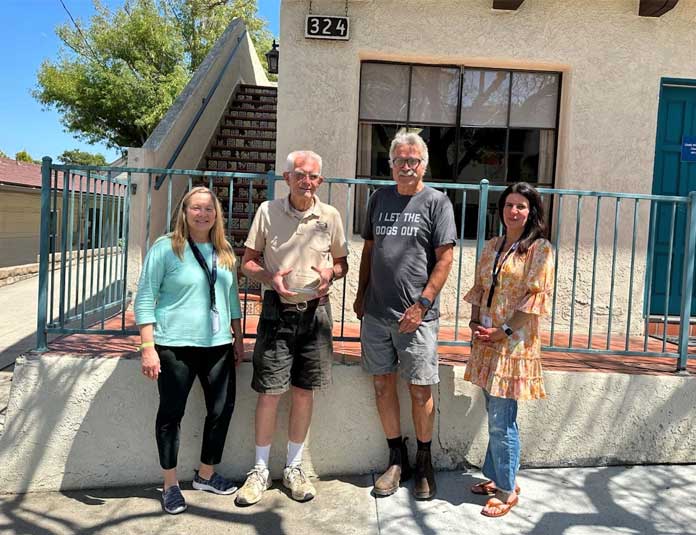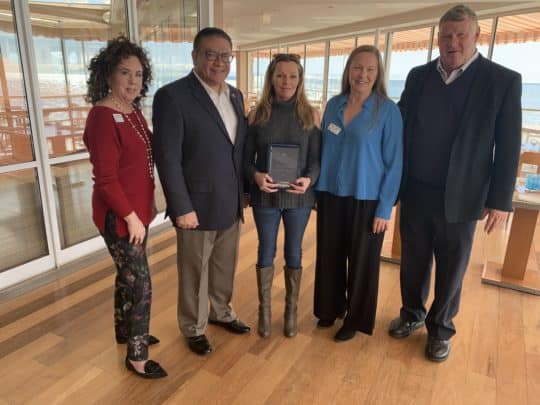 Congratulations to Stacey Rushing!
Each year, we provide an exceptional landlord the Landlord of the Year Award. In January 2020, we recognized Stacey Rushing as our Landlord of the Year. Stacey is a property owner in Lompoc who has helped to house over 20 of our veteran clients. We provided Stacey this award at a luncheon aimed at building relationships with landlords and property managers. Congressman Salud Carbajal attended the luncheon as well delivered a presentation to help our audience understand the role they could play in addressing homelessness.
Congratulations to Steve Baird!
In 2019, New Beginnings recognized Steve Baird as our first ever Landlord of the Year in 2019. Steve is a Marine veteran who became homeless several years ago and who we housed through our Supportive Services for Veteran Families Program. After being housed, Steve became the Operational Director of Camp Flores, an all-veteran group home in Santa Maria. He has helped to house dozens of our veteran clients at Camp Flores. In 2020, Steve joined our Board of Directors and has advocated for our programs in northern Santa Barbara County.