Coral Casino
1281 Channel Drive, Santa Barbara, CA
Tuesday, October 23, 2018
11:30 a.m. – 1:00 p.m.
RSVP to New Beginnings at 805-963-7777 x112
or development@sbnbcc.org
Our second luncheon in this year's series will discuss in-depth the status of MENTAL HEALTH services in our community in an open forum of questions and answers.
By Invitation Only
---
Sponsor New Beginnings 2018 Luncheon Series
Sponsorship Opportunities (see benefits below)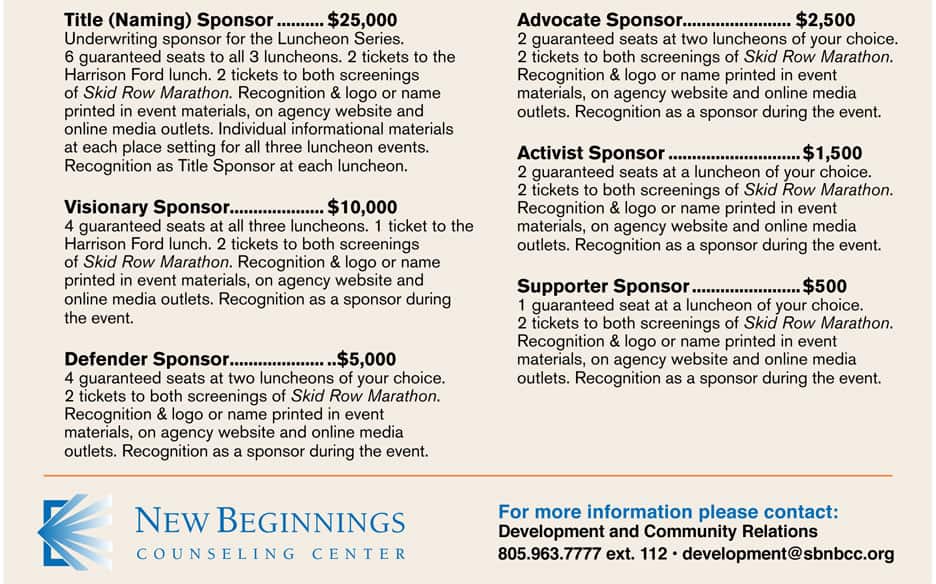 Pay via Paypal, or Contact the Development Director to arrange Check Payment 805.963.7777 ext. 112
Thank You Sponsors!
Defender Sponsor: The Coeta and Donald Barker Foundation
Advocate Sponsor: Maryan Schall
Activist Sponsor: Montecito Bank & Trust

---