Events are a wonderful way for our organization to stay connected with the community and to the people that help New Beginnings sustain and grow. We have two signature events that we organize each year. Our Educational Luncheon Series at the Coral Casino consists of quarterly luncheons where we focus on a specific topic related to our mission. During the COVID-19 pandemic, we held our first two luncheons of this year online.
Our next Annual Fundraiser is planned for September 12th, 2020 and will consist of an intimate dinner with event sponsors followed by a production of an award-winning, one-man play called Every Brilliant Thing. Performed by the British comedian, Jonny Donahoe, the play is about a young man growing up in the wake of his mom's suicide attempt. It is one of the funniest plays you will ever see and has been replicated by dozens of comedians and played more than 600 times throughout the nation. We are excited to have the original performer and co-creator of the event and hope to de-stigmatize mental health and make the community more aware of our services. Due to the COVID-19 pandemic, we may decide to postpone the event. We are very much in need of sponsorships at this time and encourage you to visit this page frequently for any updates.
| | |
| --- | --- |
| | |
In 2018, the board and executive management of New Beginnings made a decision to try a new fundraising model in place of our annual gala and to launch a year-long celebration of our 50th year of service. Given the recent natural disasters, the many non-profit galas every year, and the tremendous staff effort necessary to organize a gala, we decided to hold a different kind of event that would reflect our appreciation of the support we receive and that would truly be a celebration for all who attend.
To that end, on September 23, 2018, we hosted a very intimate event (only 36 people) with Harrison Ford that included a mimosa reception where guests had the opportunity to meet Harrison and have a keepsake photo taken with him. Guests also enjoyed an aviation theme and an extraordinary interview with the iconic actor, pilot, and environmental activist Harrison Ford, led by local resident Cheri Steinkellner, a well-known TV writer/producer.
All guests received a signed, numbered poster from Harrison. To attend the event, we requested an annual $5,000 donation to the agency to advance our work in the community with veterans, the homeless, and mentally ill.
---
Harrison Ford Speaks on Behalf of New Beginnings
---
Thank you to our Sponsors!
Anonymous
Bruce Corwin
Metropolitan Theaters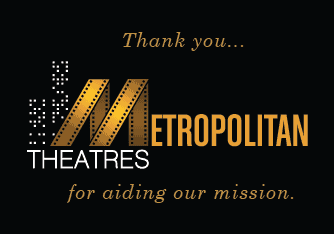 Modern Postcard
Hon. Susan Rose
The Santa Barbara Independent


---
Contributors
A Busy Woman
Artemis Studios
Bill's Copies
Boone Printing
Carpinteria Wine Company
Fritz Creative
Peju Province Winery
Rincon Catering
Ruby Road Leadership
Santa Barbara Airport
Shafer Vineyards
Signature Flight Support – SBA
Snowden Vineyards
The Montecito Journal
VOICE Magazine