New Beginnings offered a free, day-long clinical training with
Darryl S. Inaba, PharmD, CADC, CATC-V presenting on:
"Understanding the Evolving Science of Addiction, Recovery, and Relapse"
March 7, 2020, 8:30am-4:30pm at the Hilton Santa Barbara Beach Resort, "Reagan Room"
New Beginnings Counseling Center initiated a collaboration with the UCSB Alcohol and Drug Program, Santa Barbara Neighborhood Clinics, the Council on Alcoholism and Drug Abuse, and UCSB Counseling and Psychological Services to offer you this free, one-day training. Funding for this important event is provided by the SAMHSA – California Department of Health Care Services (DHCS) Youth Opioid Response Grant (YOR CALIFORNIA).

---
Fee: Free; 6 CEU's available
Instructional Level: Advanced
Target Audience: LCSWs, LMFTs, LPCCs, LEPs, and Psychologists
The course also meets the requirements for 6 hours of continuing education credits for psychologists. Certificates of completion will be awarded at the completion of the workshop to those who attend the workshop in its entirety, sign in and out, and complete a course evaluation form.
Overview: The training explored the evolving science of addiction and helped to explain how it is changing the way we look at and treat Substance-Related and Addictive Disorders. It will also presented the neuroplasticity of brain cells that can be observed during the recovery process and provide an update on the tools and processes that help promote sustained recovery.

Specific Learning Goals:
Increased understanding of neuro-chemical, neuro-cellular, and neuro-functional mechanisms that underlie addictions and related disorders.
Appreciation of the diathesis stress model as the root cause of addiction and related disorders.
Familiarity with the brain's memory process of dendritic spines and their role in triggering cravings that lead to vulnerability for slips and relapses in recovery.
Improved understanding of the brain's memory process and its role in craving and relapse in addiction.
Exposure to the expanding science of epigenetic gene expressions and how environmental trauma can influence the vulnerability to addiction.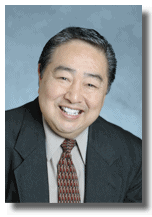 Dr. Darryl Inaba, PharmD, CADC, CATC-V
Dr. Darryl Inaba is Director of Clinical and Behavioral Health Services for the Addictions Recovery Center and Director of Research and Education of CNS Productions in Medford, Oregon. He is an associate Clinical Professor at the University of California in San Francisco, CA., and a Lifetime Fellow at Haight Ashbury Free Clinics, Inc., (Health Right 360) in San Francisco, CA. As Director of Education and Research at CNS Productions, Inc. in Medford, OR, Dr. Inaba has authored several papers and award-winning educational films and is co-author of Uppers, Downers, All Arounders, a text on addiction and related disorders that is used in more than 400 colleges and universities. He has been honored with over 90 individual awards for his work in the areas of prevention and treatment of substance abuse problems.